Top Stag Weekend Fancy Dress Themes
Been on one too many stag weekends where the groom struts around in a mankini, getting turned away from all the good clubs in town? Fear not. We've been spotting trends and raiding the best fancy dress ideas to bring you the ultimate themes for your big night out.
The silver screen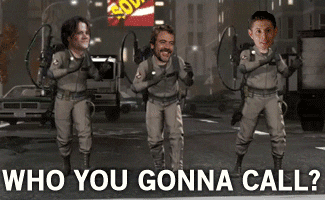 Forget turning up as a random assortment of movie characters - real men theme their stag weekend fancy dress on a single film! Pick the groom's favourite and get amongst it.
Top box office draws include Star Wars (great because you've got tons of films to choose from), Charlie and the Chocolate Factory (oompah loompahs, anyone?) and Top Gun. Or if casting the best man as Goose and the groom as Maverick doesn't take your fancy, why not pull out all the stops with trendy 80s classics like The Breakfast Club, Lost Boys or Ghostbusters? Dress the big man as Mr Stay Puft. Everyone else gets to fight over who plays Venkman.
Some of the crowd are on the pitch
Sporting stag weekend? Keep the theme going all night! Golf is an instant classic because it involves props and lengthy drinking games. Keep a scorecard and designate fines for poor performance. Just don't blame us if one of the single fellers ends up, er, in the rough with an older lady who likes a man with a big club...
Other sporting winners include F1 drivers, 1950s footie teams (big shorts and moustaches) and Soap Box Derby. Make teeny tiny man karts and drive them between each pub...
My Spidey sense is tingling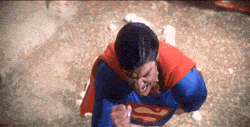 Beloved of man and geek alike, the superhero costume is an all-time favourite. What's not to like about foam muscles and action poses?
With a little prior organisation, you can make your stag party a cut above the usual assortment of Batmen and Supermen. Extra points go to fellers who come as little-known comic-book characters, and if you can theme your whole gang on a single 'universe' you get the title of uber-geek. Go as Ant Man, though, and everyone in town will laugh. Or accidentally stand on you.
Player Two wins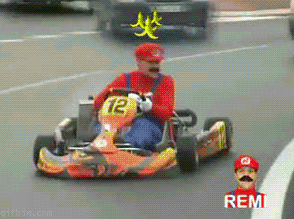 It's a me, Mario! Everyone loves a classic computer game. Grab your favourite styles from the annals of gaming past and present, and you could be the hippest stag party in town.
So who's it going to be? Snake from Metal Gear Solid? Pac Man? The opportunities for awesomeness are endless. And you can introduce all sorts of drinking forfeits based on different characters. Also, there's a good chance that everyone in your group has at least one favourite type of game, so whether they want to come as Duke Nukem or Link they'll love it the most.
For those about to rock
Here's how to achieve legendary status in five seconds: walk into a pub dressed as Angus Young. Or Freddie Mercury. Or John Bonham. Rock music is the universal soundtrack of the stag weekend, and if you're going to get the Led out you might as well look the part!
We love the legends of rock theme. It looks awesome, and it's great for getting into nightclubs. After all, who wouldn't want the Beatles or Alice Cooper on their dance floor?
For extra points, go as a band and break out an impromptu rendition of a classic hit. Queen fans, you know what to do. Any way the wind blows...
What's your top stag weekend fancy dress theme? Send us pics on Facebook and Twitter!