The Stagcom 18th January Round Up
Last week was huge! From Haye's knockout comeback to a controversial equaliser by John Terry, let's get you lads up-to-date on it all.
David Haye's comeback lasts two minutes after easy knockout
16 Jan 2016: David Haye made a huge comeback with a first-round knockout win over Mark de Mori. The Australian was down on the canvas in just 124 seconds, showing the Hayemaker hasn't missed a step!
Haye's walk to the ring took twice as long as the fight itself, with De Mori caught early by two big right hooks and an uppercut.
Chelsea's controversial equaliser
John Terry scored a controversial offside equaliser in the 98th minute of Chelsea's Saturday match-up with Everton, to secure his team a point.
In his 700th appearance, Terry started badly by scoring his fourth Premier League own -goal for Chelsea (that's more than any other player for the club). However, his luck changed in extra time! Everton fans were understandably furious, as the picture shows.
Anchorman 3 is on the way...in '10-15 years'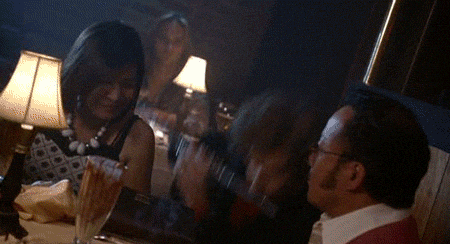 Ron Burgundy has been confirmed to return for a third Anchorman movie! The only problem is you may be waiting a while...
Steve Carrell, the film's legendary weatherman Brick Tamland, has said they will be making a third movie in 10-15 years. As Anchorman 2 was released a decade after the first movie, this isn't too surprising. We'll put the Sex Panther on hold for now.
Tyson Fury confronts heavyweight champion Deontay Wilder
On Saturday, Deontay Wilder beat Artur Szpilka after a brutal ninth-round knockout, but celebrations were cut short as Tyson Fury invaded the ring to confront the winner.
'There's only one Tyson Fury,' he yelled at Wilder as the potential rivals stared each other down.
Wilder was quick to respond: "You're just a phony. This is just an act. You know where I am. You know what time, what place. I ain't scared of nobody, I'll come to your backyard, baby.'
This would be an epic competition, so please let it happen WBC!
.@Tyson_Fury confronts @BronzeBomber after KO. Watch Wilder's full fight NOW on SS4. REPORT: https://t.co/DzdWdllwKp https://t.co/f1jz5nxqf5

— Sky Sports News HQ (@SkySportsNewsHQ) January 17, 2016