The Stagcom 14th December Round Up
From a 13-second UFC title change and the return of Independence Day, to the British Heavyweight Title and Star Wars, welcome to the round-up of all the news you'd ever need to know about!
Conor McGregor knocks out Jose Aldo in 13 seconds
He talked the talk before this match, but he proved he could walk the walk at UFC 194. Conor knocked out Aldo after just 13 seconds to take the featherweight title.
People expected an all-out war between the two competitors, but Aldo was down after a single parry and right hand from the Irishman. What makes this even more surprising is that Brazilian Aldo's been undefeated for 10 straight years!
The first trailer for Independence Day: Resurgence is here!
Chances are you've heard about Independence Day: the 1996 epic in which Will Smith punches an alien in the face. 20 years later, the extra-terrestrial bad guys are back.
Jeff Goldblum and Bill Pullman show up, but no sign of Will Smith! We see the alien threat from the first movie returning to Earth with a plan for revenge. While we miss Will2K, who dies while test piloting a new alien hybrid fighter in 2007 (according to the movie timeline), the flick does look like an epic summer blockbuster.
Anthony Joshua beats Dillian Whyte for British heavyweight title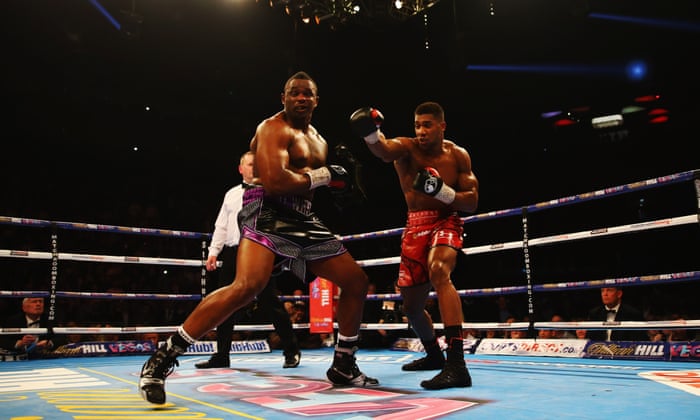 Another important fighting title changed hands this weekend, as Anthony Joshua knocked out Dillian Whyte in the seventh round to win the British heavyweight title.
Whyte took some huge blows and landed a few of his own, but it wasn't enough to stop Joshua. After his opponent was wobbled by a hook to the temple, Joshua finished him off with a savage uppercut.
World's first hangover clinic opens in Australia
When it comes to hangover cures, we've tried them all. A huge full English doesn't help, and a couple of paracetamol tablets do nothing. But scientists could be onto something new, as the first ever 'hangover clinic' has opened in Sydney, Australia.
The clinic's cure works by strapping you to an IV pumping a 'vitamin cocktail' into your blood stream. Anything like this will be warmly welcomed by the whole Stag.com team. Especially the Sunday morning after a mad one!
Star Wars Episode VII comes out this week
A heads-up for if you notice more nerds around town, or maybe you are one of those nerds! Star Wars Episode VII: The Force Awakens is out in cinemas this week.
After a huge media storm, the office nerd has his midnight release ticket and it's fair to say he's pretty excited...