The Best Man Guide
You're best man! Well done, fella! Now what the hell do you do?! From organising the stag do to giving THAT speech, these best man rules will help get you nut up and through it.
Thou shalt organise an awesome stag do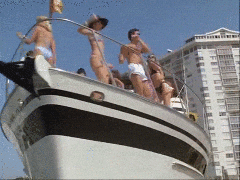 It's his last night as a single dude, make it a belter! You can do all sorts of crazy shizzle these days, from stunt driving to chartering a yacht in Barcelona like a bunch of badasses.
Said stag do should not result in any permanent or lasting injuries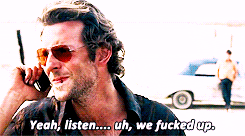 Destroying him on a bar crawl , handcuffing him to a Smurf or making him the star of a Red Light photoshoot is one thing. No one can pull off a plaster cast in a morning suit, and you really don't want to make that cringeworthy phone call to the bride!
Thou shalt not let the groom get too smashed before the wedding ceremony
Easily done when he's so nervous even his sweat is sweating. A couple of drinks for Dutch courage is fine. Turning up to the church stinking of Scotch? Meh, not so good.
Get him to the church on time
Yeah, it might sound basic but you've seen The Hangover.
Stop the groom from freaking out
Even the most smitten groom can suddenly wig out when he gets to the door of the venue and the full import of what he's about to do hits him like a train. It's your job to keep him sane. Tell your bro it's gonna be beautiful and give him a firm shove through the door. Probably the most important best man rule of all.
Thou shalt keep the mother of the bride sweet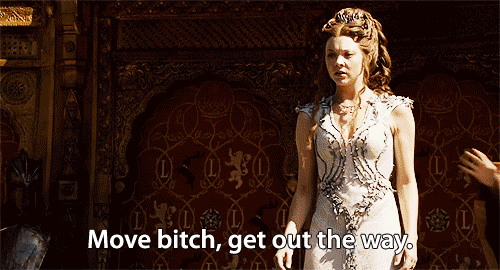 Traditionally, everyone thinks it's the father of the bride that runs the show but in reality, mama rules the roost. She will crush anyone who gets in her way. Think Cersei off Game of Thrones.
Thou shalt not lose the wedding rings
Easily done when the groom's a bag of nerves and you're sweating over your speech. Oh, and don't forget you're supposed to hand them over at a specific time. Awkward coughs and nudges won't go down well with the bride or her mother. Pay attention, Bond!
Thou shalt not let the wedding look like it was organised by a bunch of monkeys
Ushers, bridesmaids, relatives - they all end up bumbling around looking like lost souls if someone isn't steering the ship. That someone is you. Yes, you!
Thou shalt not get totally blotto or sleep with any bridesmaids until the toasts are over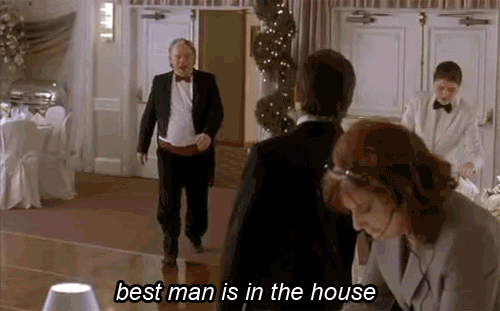 Bit tricky with all that free fizz floating around but you do need to keep your sh*t together until your speech, after which point you're pretty much good to go!
Honour the bride in your best man speech
Roughly translated, this means don't mention any of the following: ex-girlfriends, hookers, strippers, boobs, S&M, drugs or guns. Probably best to avoid jokes about the groom's brand new father in-law as well. Could get awkward. This is the second most important of all of the best man rules.
Oh, and don't forget to enjoy yourself! Yes, it is possible! Keep the best man rules in mind and you'll pull it all off like a professional and be a king amongst men.